I've been working on a particularly difficult chapter of the book and I've come upon a significant conundrum.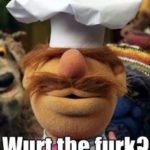 When you're writing a book about your life, inevitably there are other people in there too. And up until now, that's been fine. I've been able to refer to everyone in generic terms, and even though THEY will know who I'm talking about, I haven't said anything that would make that a big deal.
But there are things I DO want to talk about that involve other people and would potentially be a big deal. And it's not about "naming" people… it would be like saying "one of my cousins" when I only have like 2 – kinda obvious.
So I'm trying to figure out how to approach it. How can I say what I need to say without pissing anyone off (which is completely not my intention)?
If it weren't for this, this chapter (and one other) would long since have been written by now. #annoyed #frustrated #WhatDoIDo